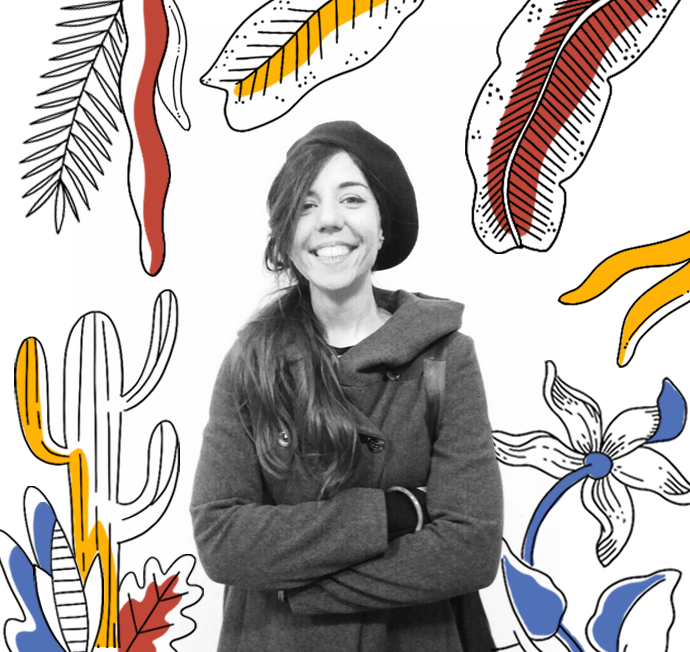 Nata a Napoli nel 1984, studio "Informatica Umanistica e Linguaggi Multimediali" presso l'Università Orientale di Napoli. Dopo la laurea, continuo la mia formazione con laboratori e corsi, come la summer residency in "Illustration and Visual Storytelling", presso la New York School of Visual Arts. Sono una illustratrice freelance naturalista e appassionata di botanica. 
Ho illustrato libri per ragazzi pubblicati in oltre 15 Paesi, e collaboro con realtà etiche e a favore dell'ambiente (FAO, Worth Wearing, GRAB bike, Occupy Climate Change!, FAI Botanica). 
Per rimanere aggiornato sulle attività come workshop e travel journals, segui i miei
profili social
. 
Contattami per commissioni o collaborazioni: info@manuelmarazzi.it
Online Interviews & Reviews
Grazie per avermi contattato, ti risponderò quanto prima!
Exhibitions
"XXXVII Jornadas Argentinas de Botanica", mostra collettiva - Tucuman, Argentina, 2019
"Bande de Femmes", Festival fumetto e illustrazione - Roma, Italia, 2018 (
link
)
"Save Borsalino" mostra collettiva - Alessandria, Italia, 2018
"SNF/SVA Philanthropy Poster Project Exhibition" Collettiva, National Opera of Greece - Atene, Grecia, 2018
"Illustration Week" Collettiva - Tel Aviv, Israele, 2017
"Open Studio at School of Visual Arts" Collettiva d'arte a cura di Viktor Cohen, New York, USA, 2017
"La Grande Estate" Mostra collettiva a cura di Mutty - Castagneto Carducci, Italia 2016
"I Fiori Diversi" Mostra personale e laboratorio, Biblioteca Goffredo Mameli - Roma, Italia, 2012 (
link
)
"Jeux d'Esprit" mostra personale a cura di Silvia Bagnacani - Roma, Italia, 2012
"Female Power" Collettiva d'arte a cura di Claudia Dionesalvi, Federica Luciani, Tullia Raspini - Roma, Italia, 2010 (
link
)